Our shows
Festivals : Bourrée Montagnarde participates each year to Folk festivals
On stage : we participate to large shows on famous stages.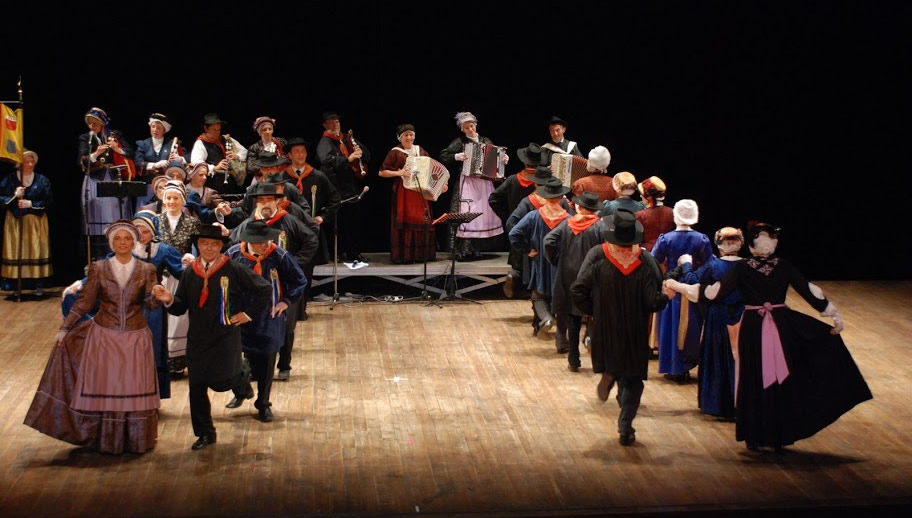 Local markets : We live up also local markets, trade fairs, secondhand markets, exhibitions showing are dances and our music tunes. For instance, each fall at the Aveyron Market, in Aubrac road, Paris.
Family event : If you want, we come to share your happiness during weddings to give an authentic aspect and recall the links and origins of the family. And possibly also all other familiy parties, anniversary, baptism...